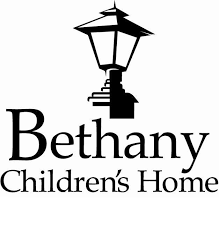 Bethany Children's Home, a Berks County nonprofit organization, provides individualized services to youth between the ages of 6 and 20 in a group home setting on our beautiful rural campus located in Womelsdorf, Pa. Youth have opportunities to participate in a variety of therapeutic, spiritual, recreational and cultural services while they heal from their past traumas. Bethany has used the Houseparent model for over 155 years to provide a temporary home to children and youth who are unable to live with their own or a substitute family.
Bethany Children's Home is seeking a Chief Executive Officer to oversee the strategic planning and visioning for Bethany Children's Home and its programs, functions and activities. The CEO creates, communicates and implements Bethany's mission, vision and overall direction while supervising a staff of 160 on a 385-acre campus. Candidates must possess at least a Bachelor's Degree in human services or related field with a minimum of five years of progressive nonprofit executive-level experience. All employees of Bethany Children's Home must submit to a background check, clearances and drug screen.
The mission of Bethany Children's Home is to provide a safe place of nurture, protection, and supportive care to aid our residents in their self-understanding, growth, and healing toward a brighter, healthier future. As a partner in ministry with the United Church of Christ and a member of the Open and Affirming Coalition, Bethany is committed to welcoming all without regard to race, color, familial status, religion, ancestry, gender, national origin, age, genetic information, veteran status, disability, gender identity, gender expression, sexual orientation or any other classification protected by law.
Applicants should apply by sending a resume and cover letter with salary requirements to applyCEO@bethanyhome.org by July 1, 2019.