Chaplain: Bethany Children's Home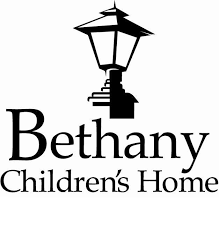 Call for Chaplain
Overview
Do you have a passion for helping others realize their full potential on a spiritual journey? Are you looking to join a committed and collaborative team that strives to show up and provide our best selves and best work? Bethany Children's Home is seeking a Chaplain on its Womelsdorf campus!
Bethany is an Open and Affirming partner in ministry with the United Church of Christ. As a member of the Bethany community, you would be invited to share in the life, leadership, ministry, fellowship, worship sacraments, responsibilities, blessings and joys of our community as we seek to grow together in faith and love.
A Day in the Life
Are you ready to jump in!? You'll be joining some pretty awesome, dedicated and compassionate Team Members who carry out our mission on a daily basis. You'll provide for the pastoral needs of youth and team members within our campus community. Assisting youth in their understanding of life's events as they relate to their spiritual and emotional well-being, you'll be planning and conducting a weekly public worship service and individual sessions with youth. This can include, but is not limited to, representing Bausman Memorial Church at association and conference meetings, visiting congregations on Bethany's behalf, developing special programs for community faith-based organizations, and other responsibilities as assigned.
The Ideal Candidate
You possess a current endorsement of good standing as a minster with the United Church of Christ, preferably having attained a Masters in Divinity with Board Chaplaincy Certification. You have prior experience working with an at-risk population. You are knowledgeable in delivering trauma-informed care to others (or are ready and willing to learn!). You're able to communicate effectively by balancing listening and speaking, writing clearly, and influencing others.
You're able to demonstrate excellent teamwork skills by being helpful, accountable, respectful and approachable. You seek out learning opportunities and are hungry for more. You're able to thrive in a fast-paced environment and can easily reprioritize as needs arise.
The ideal candidate is able to maintain residence within one hour's driving distance to campus and be available in case of responding to crisis. As a full-time salaried Team Member, you would be available for a flexible schedule including some evenings and weekend flexibility for visiting church congregations.
Who We Are
Bethany Children's Home is a Joint Commission Accredited non-profit residential services provider in rural Berks County, just outside of Reading, PA. Bethany's mission is to provide a safe place of nurture, protection, and supportive care to aid our residents in their self-understanding, growth, and healing toward a brighter, healthier future.
Bethany is committed to actively expressing inclusiveness and welcomes all people with no boundaries of age, race, ethnicity, culture, gender, gender identity, gender expression, sexual orientation, economic condition, physical or mental ability, faith background, marital standing or family structure. EOE